Incorporating a well installed water-feature will undoubtedly increase the value of your property, providing much curb appeal.
As well as increasing the value of your home, the sound of a water feature will drown out surround noise from traffic as well as noisy neighbors! in addition, a water feature also provides a great setting for entertaining your guests conveniently, it's well known that a waterfront property is a prized commodity.
We are available to help you incorporate the perfect water feature into your outdoor area, without having to move near a lake or ocean!
Bubbling Rocks & Urns
We have installed a number of bubbling rock water features into our customers front and back yards, we are able to provide suitable rock material to form your bubbling rock, however if you have a rock that you would like to turn into a bubbling water feature, we are happy to work with your materials also.
A bubbling rock is perfect to add some tranquility into your outdoor area, an affordable water feature for both large and small backyards alike. Cluster two or three rocks together for a more dramatic effect.
Basalt Water Fountains
The small size of a basalt water fountain lets you install these blissful water features into the smallest of areas within your outdoor space, we are able to create a Basalt fountain in as little space as 36″x 36″, these elegant water features are also a great addition to a patio or deck. Maintenance is especially low with a Basalt water feature, requiring top-ups every few weeks, or we can also install an automatic fill valve if you would prefer to avoid topping up the water manually.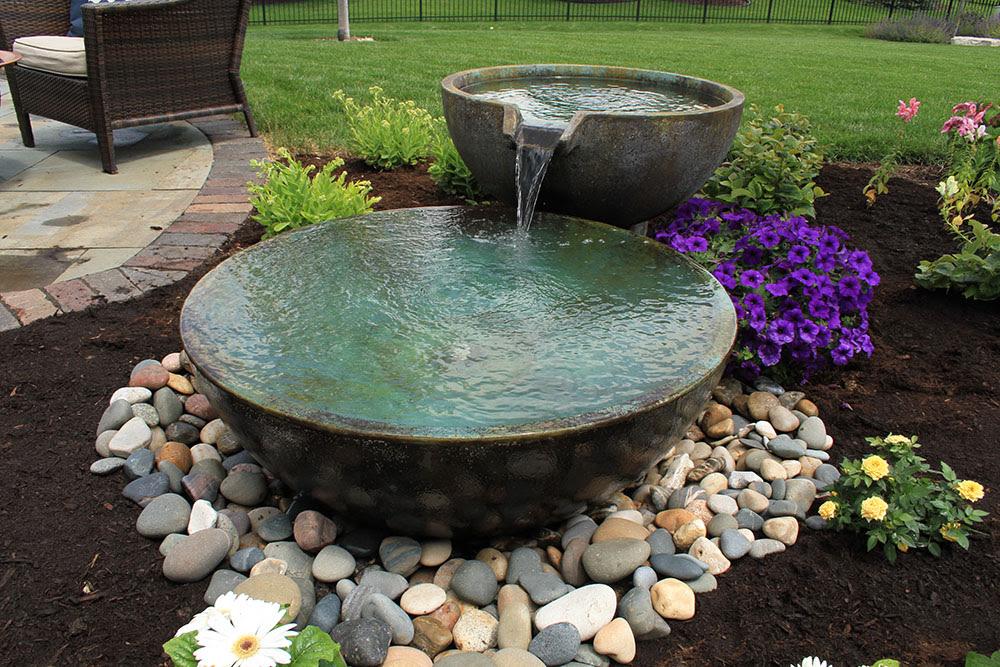 Swimming Pools, Spas & Landscaping London
Serving London, Ontario & Surrounding Areas